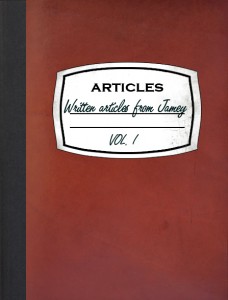 By Kristin Bartus

"I'm about as cool as I can get," Jamey Haddad says over the phone from his home in suburban Cleveland, Ohio.

What the veteran drummer and percussionist means is that after pushing back our interview half an hour so he could finish up a couple of things, he's as ready as he'll ever be to proceed. But it's funny he put it that way because the description is actually very apt. Jamey Haddad is a cool cat. His chilled-out attitude and comedic storytelling ability (complete with accents) alone would make him cool. When you add his infectiously intense passion for music, he oozes coolness.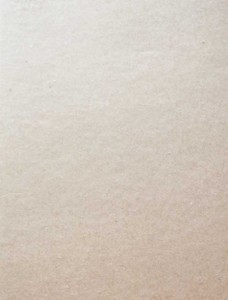 It's kind of unbelievable how cool he is today in particular, considering what his last few days have been like. Haddad just returned home from a trip to Beirut that got cut short when fighting broke out near the concert hall where he was supposed to perform. Upon his arrival home, Haddad's 15-year-old daughter, Georgia, told him she wasn't feeling well. Two hours later she was in surgery for an emergency appendectomy. After happily announcing how great his daughter is doing now, Haddad nonchalantly notes, "It's always something."

Although the school year has ended (he teaches at four different music schools in Ohio and Massachusetts) and he has the summer off from commuting to the East Coast two days a week, he only has two more weeks at home before hitting the road for two months of touring with Paul Simon. Haddad has I been playing with Simon for about ten years now, just one of many diverse acts with which he's performed.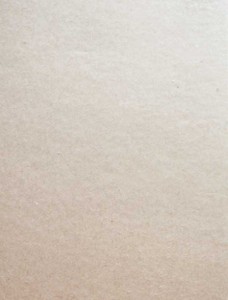 The long, long list includes renowned jazz and world musicians who reflect his roots, like Dave Liebman and Paul Winter, popular musicians like Simon and Judy Collins, Broadway songstress Betty Buckley, and even Yo-Yo Ma.

Haddad can currently be heard on the recently released album Esperanza by 23-year-old prodigy Esperanza Spalding, who has been called "the most talked-about young jazz bassist on the planet." When bassist/vocalist Spalding performed one of her new songs on The Late Show With David Letterman, Paul Shaffer gushed, "I'm going to go out on a limb here and say this is the coolest act we've ever had on the show." It seems only appropriate that Haddad would be collaborating with her.
"I'm someone who I think maybe can join some loose ends together between people who are reaching outside from traditionally where their training is or where their background or ethnicity comes from," he explains of his diverse collaborations. Modest too. Add another coolness point. He jammed on drum set with Dean Martin's marimba player at age five; he's traveled around the world learning all sorts of hand drumming traditions; and he's even designed his own instruments: Jamey Haddad has found something pretty special to offer performers and listeners through his years of musical self-discovery. At age 56, he's still making new discoveries every day.

The Natural.
Haddad's drumming days began in Cleveland, where he was born and raised by American parents of Lebanese ancestry. Middle Eastern food and music showed up in his life regularly as a child.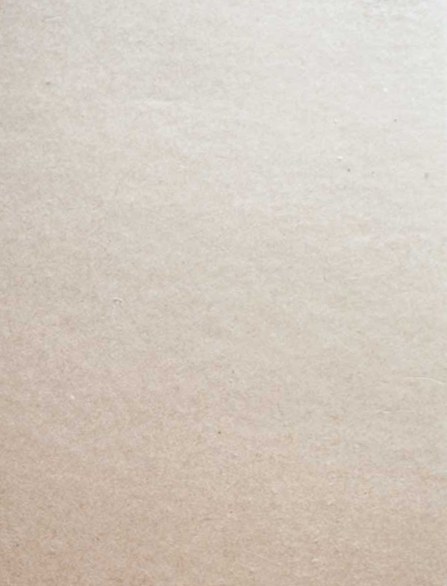 It was at a Lebanese-flavored party where Haddad first remembers being drawn to the drums. He was four years old and enchanted by watching his aunts and uncles having such a grand old time.

"I never saw them have so much fun, just carrying on big time, sweating and dancing, and people were playing music. It went on all day. When you're a little kid and you see that, it's like, what could possibly compare to that? I felt a real affinity for just being able to participate in it. I just felt it instinctively.

"I remember saying to my father, 'If you get me one of those drums, I can play it.' He kind of laughed at the time, but he said, 'Okay." So his dad got him a Middle Eastern darbuka drum. Haddad's uncle gave him a couple of lessons on the drum and then turned him loose.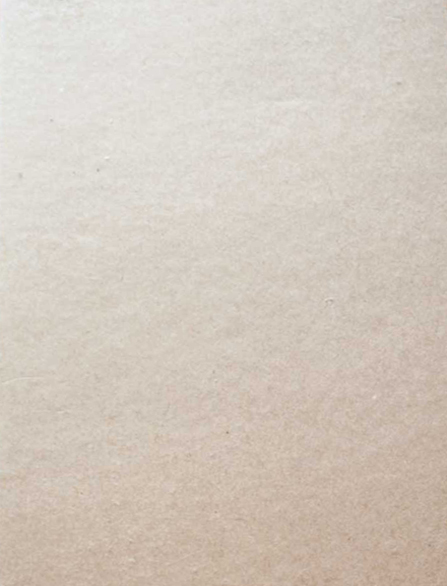 That Christmas, his grandfather got him a drum set. Shortly thereafter, Haddad began lessons with a guy named Howard Brush, who was off the road after playing drums for guys like Dean Martin and Jerry Lewis.

"I was really dyslexic as a kid and I stuttered a lot and I was kind of a mess — and my teacher was really a great guy," he recalls. "I would go in for my lesson and he'd give me lessons to do, but he could see I was having a problem reading. But he liked me and I guess he thought I could play. He was a marimba player, so he would just say, 'Hey, let's play a tune."

Brush would show him something very basic about how to play along and then "he'd play a tune and I'd play along with him," Haddad says. "He was just cool and he made the music experience be really about real-time decision-making, relating. I became like a tuneaholic from that experience.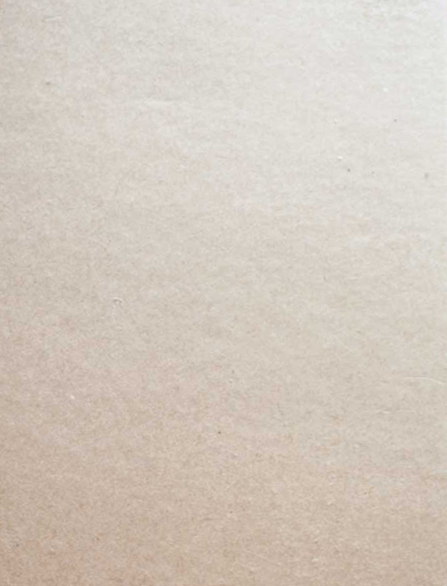 I've always enjoyed accompanying from that point on. It always seemed like a natural fit for me just to come up with some sort of solution when somebody played because I was always allowed to do that."

Haddad took lessons for a couple of years and after that just played his drum set all the time. He continued to play the Arabic drum as well. When he got into his teens, his grandpa took him to a jazz club called The Theatrical. It was there where he first heard Bob McKee, a local drummer who used to lead the orchestra on The Mike Douglas Show. Haddad began taking set lessons from McKee — and started hanging out at McKee's drum shop on a daily basis.

When he wasn't hanging out at the drum shop, 14-year-old Haddad was begging his older sister to let him tag along when she went to dances and clubs with her dates.
They often went to a club that would showcase Motown acts like The Four Tops, Smokey Robinson, The Temptations, and Stevie Wonder. "They would bring me down with them because they knew I was a drummer," he laughs. "They knew I was crazy for it."

Haddad not only loved to listen to the music of the era, he loved to dance to the music. At the dances, where a couple of different blue-eyed soul groups would always play, "We would dance and I knew all the tunes just by listening to them." So when he heard some band members talking about needing a new drummer, he told them, "I know all the music. I can play right now. They kind of looked at me and laughed and said, 'What do you mean?'

"Somebody who knew me said, 'I think he could probably do it.' So on the last set, they let me sit on the last tune. They asked me to pick a tune and I said, 'You pick. I know them all. I told you I know them all.'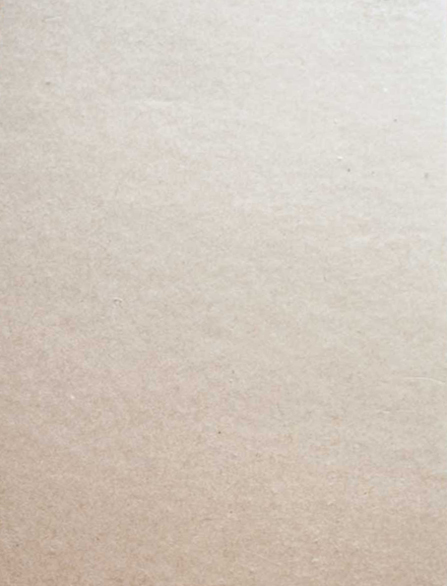 They picked a tune and I played it and I actually got the gig."

Higher Education.
There was never any question that Haddad would pursue a life of drumming. "It always felt right to me," he says. By the time he finished high school, he was regularly gigging in clubs. He enrolled in a local college and continued playing all the time.

Haddad played a lot of jazz gigs at a club called the Smiling Dog Saloon, where he'd perform opposite such big names as Herbie Hancock, Sun Ra, Stan Getz, and Dexter Gordon. When he wasn't gigging, he'd be hanging out at a music store owned by jazz guitarist Bill DeArango.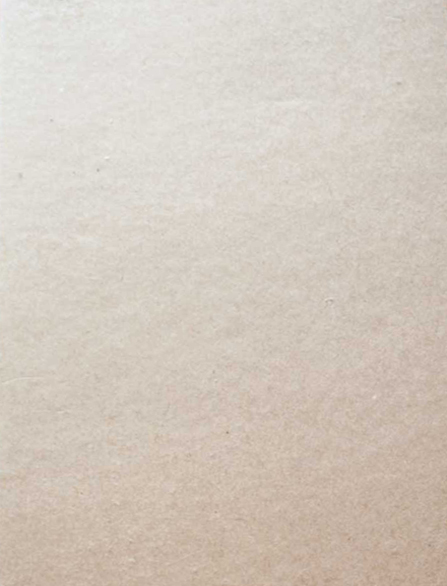 "I would go there and he'd have people playing in the basement and he'd be talking about music and playing us older records, but also never insisting that we do anything except [explore] the spirit of improvisation — the language of music, of really trying to get your voice together. Some guys played more swing, other guys played funky, but as far as he was concerned it was all cool. He was just interested in communication."

About a year and a half after high school graduation, Haddad's parents told him that if he wanted to go away to music school, they would support it. He didn't really know much about mu-sic school. The one place he had heard about was Berklee. He knew that some of his jazz fusion favorites like Keith Jarrett and Joe Zawinul had gone there, which was a huge selling point.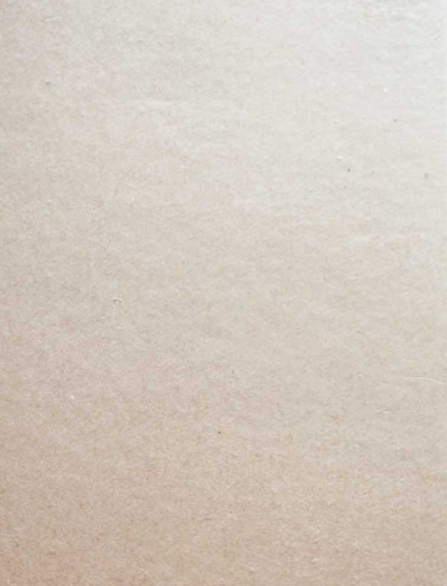 In spite of all of his performing experience prior to heading to Berklee, Haddad says he "still had a ton to learn" because he had never been involved in any formal school bands. In addition to learning from the school's prescribed curriculum, Haddad gained a great deal from the time he spent with the "wave of Brazilians" who happened to come to Berklee at the same time he did. "They were different from the jazz musicians because they actually intimately knew their music in a way that was different." Their music was part of their culture.

While at Berklee, Haddad got the opportunity to work with one of his idols, Brazilian musician Airto Moreira, who he'd heard on his Miles Davis and Weather Report records. "That was like a dream to me because he was kind of doing what I really liked. He was actually playing drum set and playing percussion."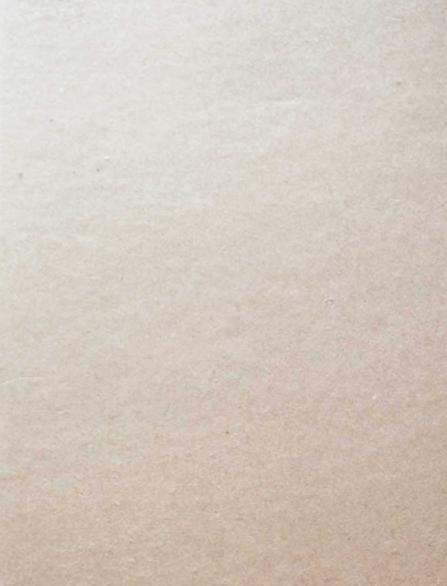 "I was always involved with playing some sort of hand percussion, but at that time, we never really saw anybody much who could play really extensive hand drumming kind of stuff."

Go East, Young Man.
Haddad left school early in favor of gigging. He spent time playing in Boston and Vegas before heading to New York City in the late '70's. Inspiration-wise, it was a great time. Wayne Shorter had made a record with Brazilian guitarist Milton Nascimento, which brought world music into the jazz mix. "It was hard-hitting, gorgeous, orchestrated, funky, rock, jazz — it was all the elements we love in great music," Haddad remembers fondly. "A whole new playing field — one that made sense to a funk mentality, to a young jazz mentality, to a freer playing kind of mentality, a mentality that encompassed the sound of nature and happenstance."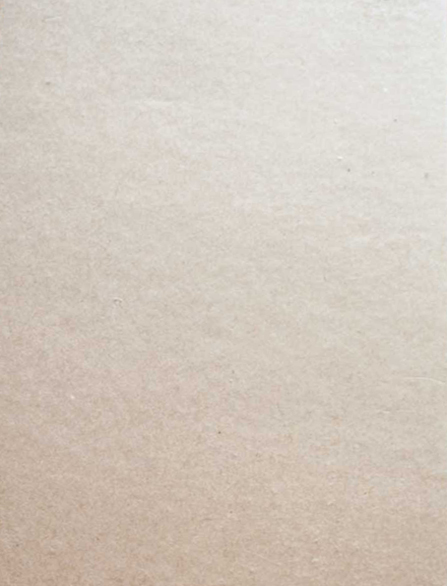 Then the group Shakti appeared and also rocked Haddad's world by coherently merging jazz with a variety of traditional Indian drums. As far as his own music, however, Haddad was struggling to make a living. It was almost 1980 and hard for musicians to get enough paying gigs to cover the increasingly expensive costs of New York City. So he moved back to more-affordable Cleveland.

"I was pretty depressed, though, when I came back here," Haddad says. A friend suggested Haddad check out an older South Indian mrdangam player named Ramnad Raghavan who used to play with Shakti and was teaching at Oberlin and Cleveland State.

When Haddad went to see him, "He asked me to keep tala, keep cycle, and he just played. He was just really grooving, like in 4/4, and he showed me how to keep an eight-beat cycle, and then he started modulating the time.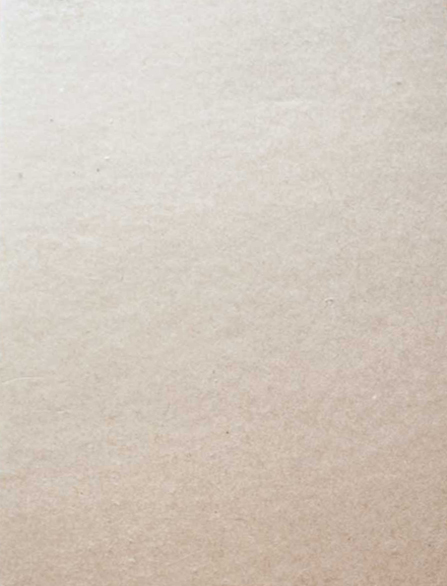 He kept time with his foot too, so you could see where he was coming from, but after about five minutes, man, I didn't even know what my name was.

"This guy just dropped me off like down the road somewhere and took off. He was laughing and playing and smiling and offering me nothing but love, but at the same time totally dusted me off. When it was over, I said, 'Brother, I'm yours, man. If the universe decided to send me back here to Cleveland and send me to you, I got the message. I'm here.' I saw him three or four times a week for about four years."

Haddad says he has a thousand instruments and the mrdangam is the most difficult one for him to play. Raghavan eventually encouraged him to apply for a Fulbright Fellowship to study drumming traditions in India. He got the fellowship.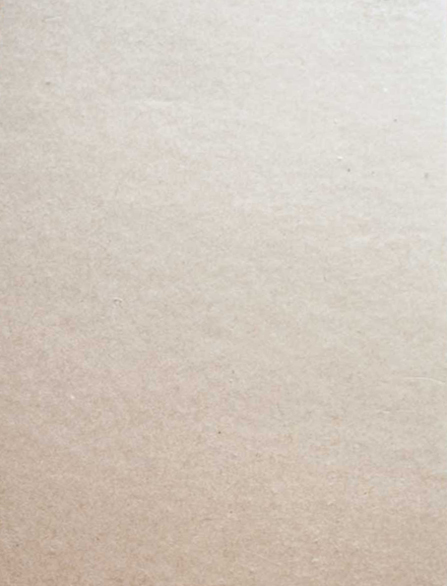 "When I got there, it took me about a week to realize that I would never play this music, nor should I play this music, but it was a really great experience.

"I was really focusing on being a jazz musician and trying to integrate some of what I'd been part of through his experience into my playing life. But when I got there, I realized what they didn't know about what I loved was a lot too — for as much as they had going on. There's something special about what I had going on back home. It all made sense. I figured out who I was more and I was going to let the experience just have its way with me and let it just go into the mix and just do my best."

Haddad had a similar experience a few years prior when he had spent part of a year in Brazil. Although playing with the Brazilians "was such a love fest of people and music and generosity of music sharing," in the end he knew it wasn't his music.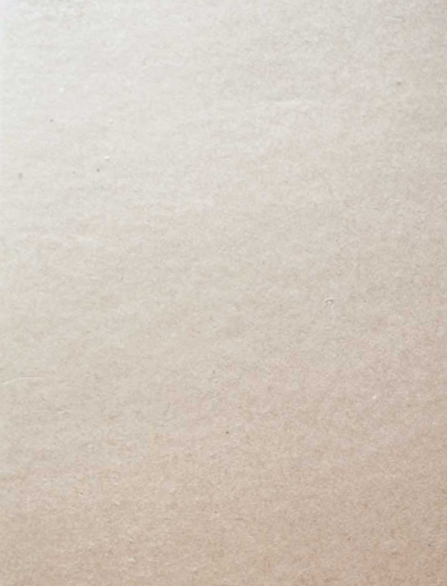 "It was never that cut and dry: What music do you play? What is your music? I was fortunate around that time that I got a call from Dave Liebman, a great saxophonist and jazz musician and he asked me if I'd be interested in playing with him."

Liebman Residency.
"He had some pretty advanced thinking about harmony and song form," Haddad says about working with Liebman. "There was so much to learn and so much to try to remember and have it be part of your instinctual process. It seemed like it would never happen, but man, on the road we'd hit and I wouldn't need the music after the third night or so. I used to go to bed dreaming about how to improvise, approaches on the tune.

"There are very few things that are that intense that you could perform at, that incorporate so many of your physical, mental, and spiritual parts of you," Haddad says with awe.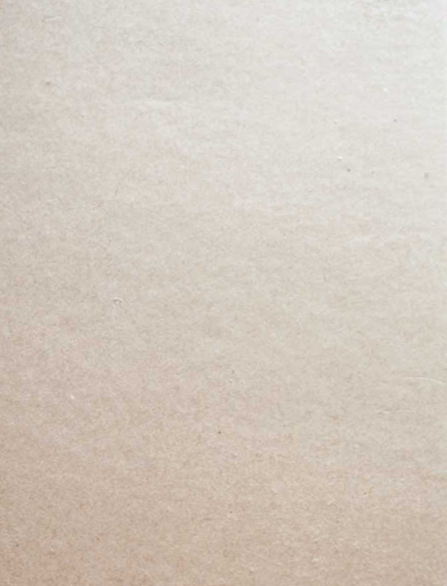 He ended up playing and touring with Liebman for more than ten years.

Amid Haddad's many travels and studies of drumming styles, he was also experimenting with creating his own drums. He says he's inspired to design instruments based on the sound he's missing and to suit his technique. His Hadgini is a double-headed ceramic drum that fit the style of split-finger playing he was into. The Koohabata integrated the influence of the Cuban bata drums, the mrdangam, Indonesian kandang, and the West African djembe. His Hadjira was a way to get the basic functions of the Indian kanjira, the Brazilian pandeiro, and the Arabic rig.

"I was trying to figure out how to integrate that sound into what I was doing," he says. "I was working on trying to play my drum set in different kinds of alternative setups.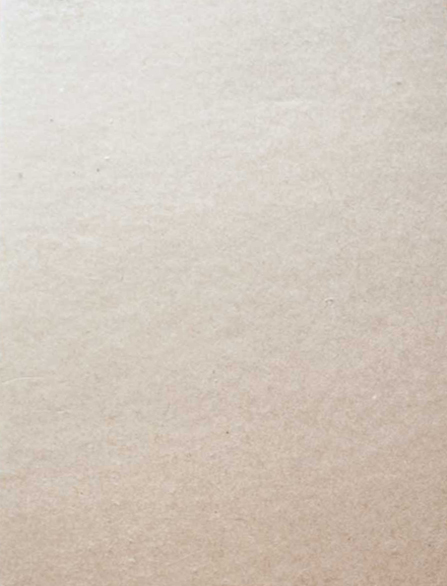 "I started bringing more instruments to the gigs and different types of things. Sometimes I'd be playing drum set gigs and people never knew I played percussion at all, and I'd be doing percussion gigs and people never knew I played drum set. And at some point, there's a practical reason why, just schlepping all this stuff is just crazy. So you start to find ways to integrate it, so it will seem like a seamless thing.

"I got better — I think I got better at it anyway — as time went on."

A Word About Simon.
Paul Simon seemed to like what Haddad was doing. In 1998, Simon overheard one of Haddad's demo CDs and asked to meet him. Haddad has been working with him since and admires his ethic. Even on the hundredth gig of the tour, Simon rehearses as long as he did for the first show.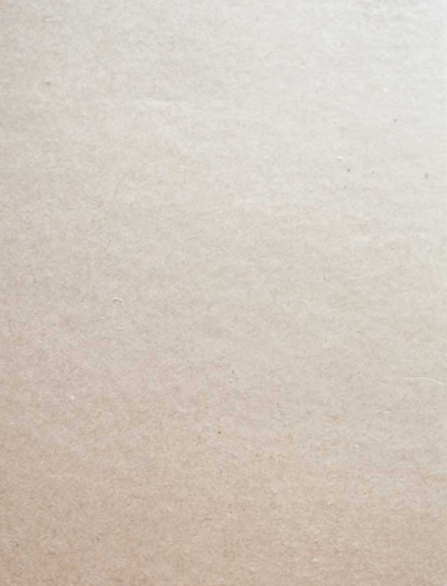 "To make a tapestry of sound that never really existed in any particular culture before — it's not necessarily rock and roll and it's not African mu-sic — you've got to play a lot in order to have real meaning."

Today.
After spending much of his adult life based out of New York City, Haddad decided to resettle in Cleveland about five years ago. One upside: The cost of living doesn't force him to take every bit of work that comes his way anymore. He's enjoying playing regularly with a couple of different groups, one with "the great Panamanian piano player" Danilo Perez.

"They improvise a large part of their concerts, based on elaborate, long song forms that could be extended," he says. "Anything could happen at any moment, and they're up for it, and they have the talent for it. That's where I see myself, in a band like that."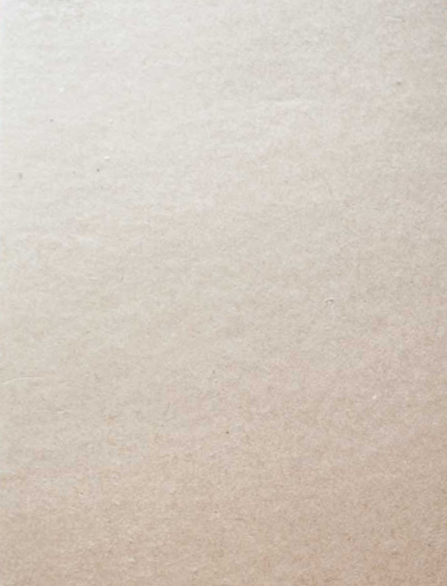 He also gets his kicks these days trying to hunt down instruments to show-case in one of his passion projects: The Musical Instrument Museum, which is set to open in Phoenix in 2010.

When the school year resumes, he'll continue to impart his wisdom on world music to the next generation of performers as well. "I do my best to take people to that place, to try to let them see that it's truly about them, about awakening something in them," he says of his students.

Esperanza Spalding was one of his students at Berklee. "I guess it worked," Haddad jokes, but adds, "I couldn't re-ally take credit for anybody — especially someone like her. She came and she was a burning star from the downbeat. She's an inwardly directed musician. There's so much coming out of her. She has no choice but to just bear witness to it as it's happening.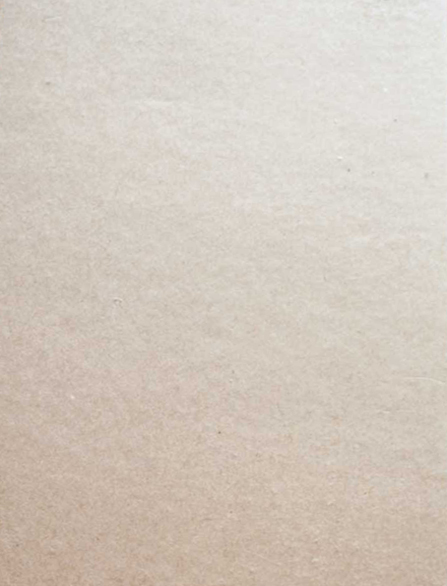 "I guess when she went to do her record, she invited me to come because maybe she thought, again, I could help tie up some loose ends. I was honored to do it because I really love her." In Spalding's liner notes, she thanks her teacher for his "insane creativity and belief in my thang."

Contributing assorted hand drums and percussion (including the Hadgini and Hadjira), Haddad brings vibrant, authentic depth to all the songs he's featured on throughout Spalding's eclectic jazz album, which ranges from sultry to funky to sweet to sad. Although Spalding wrote or co-wrote most of the songs on her album, she kicks it off with "Ponta de Areia," a song by Milton Nascimento — the same Brazilian musician who so inspired Haddad when he was her age.

Haddad recommends people check out the old footage of Nascimento per-forming on YouTube, promising, "It's going to rock your soul."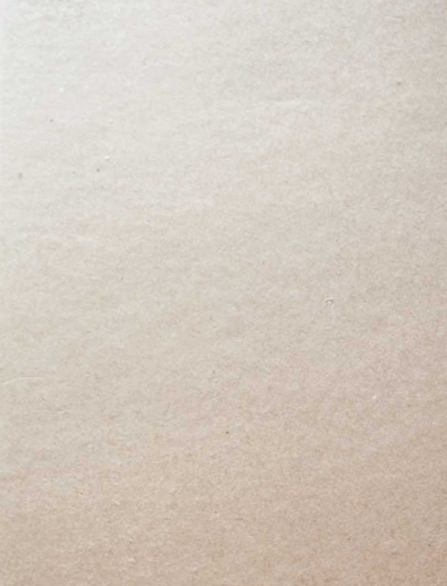 Why? Because Nascimento exemplifies what music is about, Haddad explains, his voice rising with intensity. "It's about how much you 'get it' while you're doing it."